Luckily owning a home garden is small or spacious, you should also care for the look of the garden more lively. In addition to planting shade trees, growing more flowers to see them bloom year-round, you can also make the garden becomes more lovely by creating the fun shaped objects as in the article. write below it. You do not have to spend a lot of money to buy materials in gardening stores, you can still own cute items simply by making them yourself.
Turtle turtle
A pretty straw turtle would be so beautiful that the flowers grow on it, right? You can make a turtle frame with thin iron rods, then stuff the soil and straw into the shape. Add a cap on the head to create a stylish straw turtle fashion.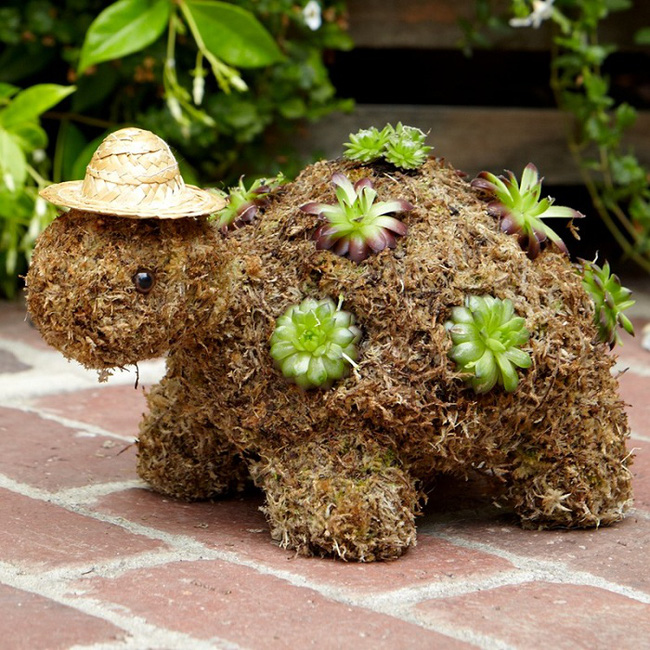 2. Fun pots
In the garden there are always pots of the same size and so your garden will be nothing special. Decorate these pots by skillfully painting bright colors in the shape of lovely animals such as gray elephant, golden bee, giraffe, … Your garden will Much more lively thanks to the contribution of these beautiful shaped pots.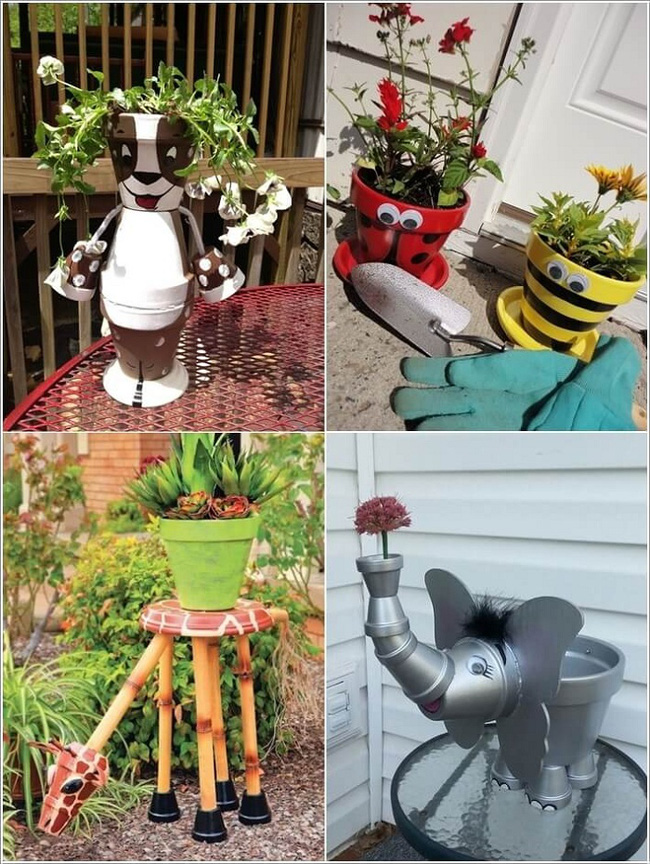 3. Face taps
There is no lack of water in the garden. But you are so familiar with the boring tubular faucets so install these hidden nozzles to your garden more interesting. Buy statues that are available at specialty gardeners and you can simply decorate them. Just as you do the work of watering the pots and plants create more pleasure for you when you come to the garden.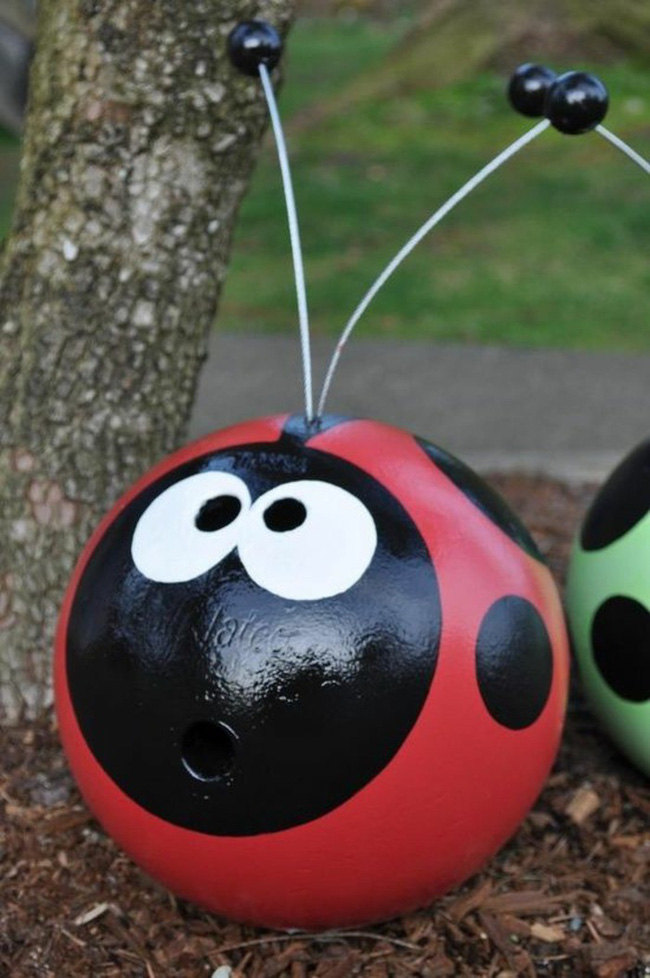 4. Wonderland Gardens
A fairytale-like garden as often seen in Walt Disney's iconic animated films is especially suitable for families with young children. Choose small ornaments such as clamshells, tiny fences, pebbles … to decorate your garden become more sparkling in accordance with this idea. Surely the kids will love the garden for the car.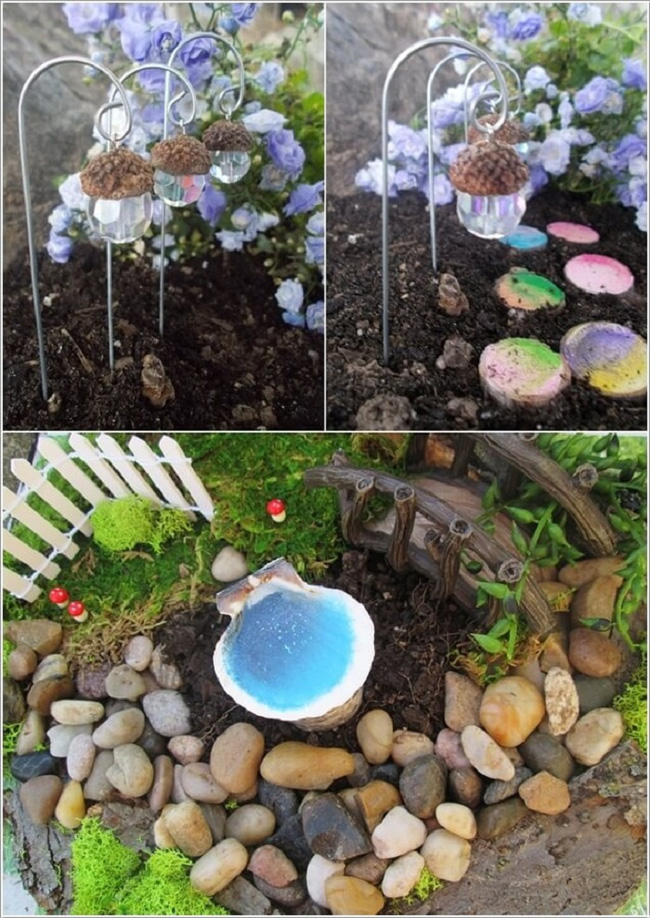 5. The fairy door
Just a secret door mounted on the largest tree in the garden along a paved road leads to this is a great decorative idea right? Add a few tiny pots, a small mailbox along the way and green grass on either side to add more authenticity.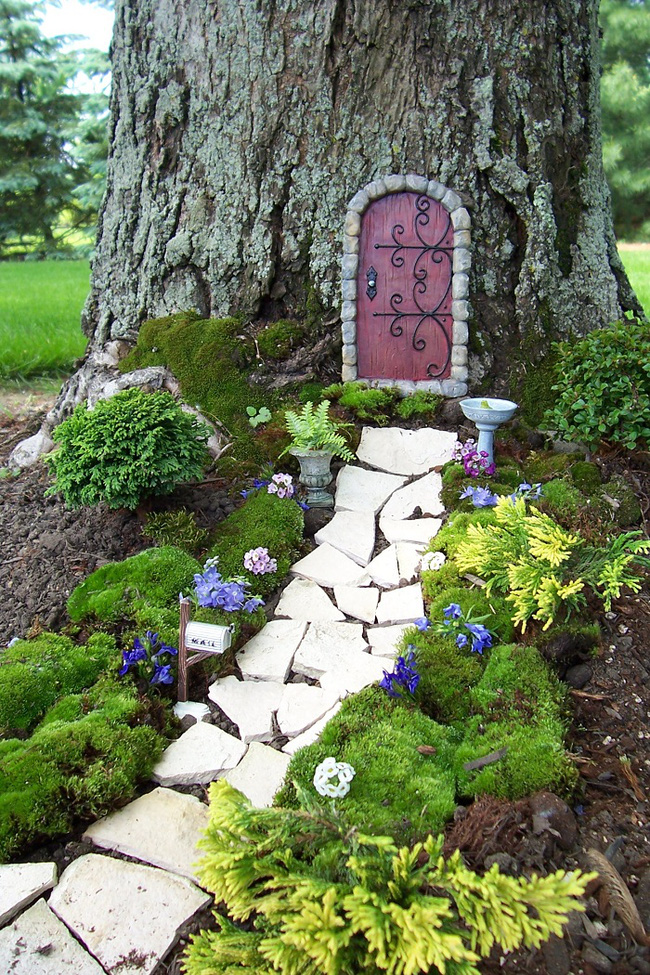 6. House on high
On the garden gate, you can put wooden model houses to create a lovely touch for the garden.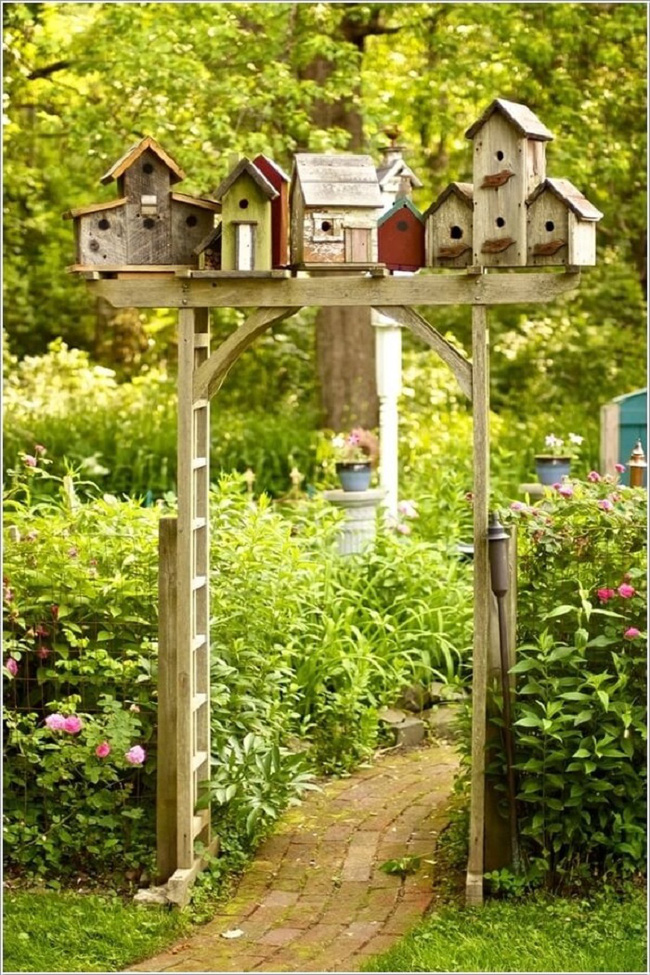 Cute little boys
From normal stones you can use the paint to create their eyes and attach them together. The larger the number of stones, the more diverse the size will increase the impression on the decor of this lovely garden .
8. Water fountain
The fountain is handcrafted full of life from the large pots and teacups. Handle your hands by using meticulous painting on the teapot and the plates then fix them together. This colorful fountain will make your garden more full of life.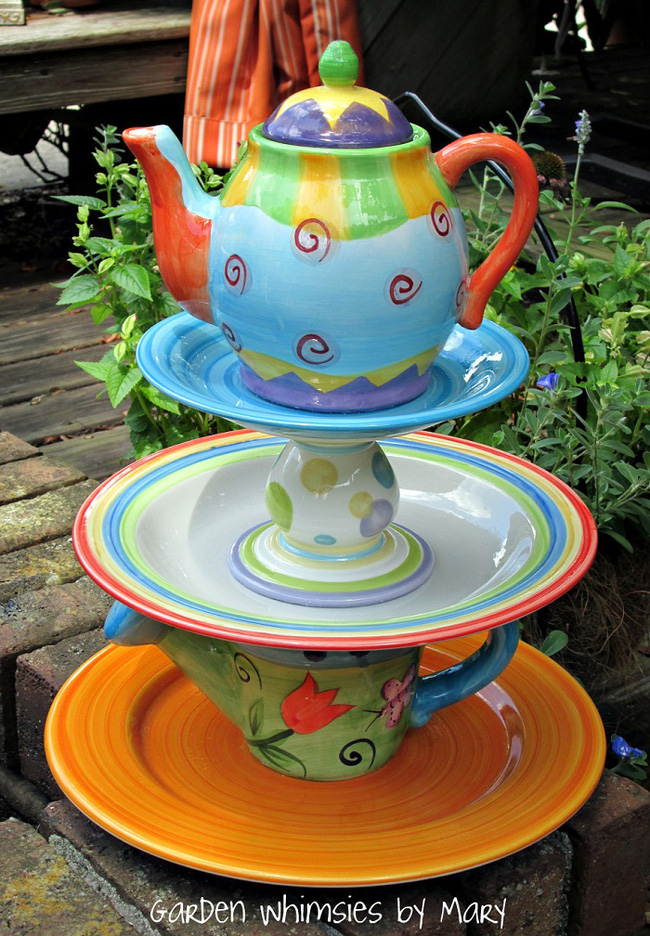 9. Decorated with flowers
Use the old faucets and flowers available in your home garden to create beautiful fence decorations.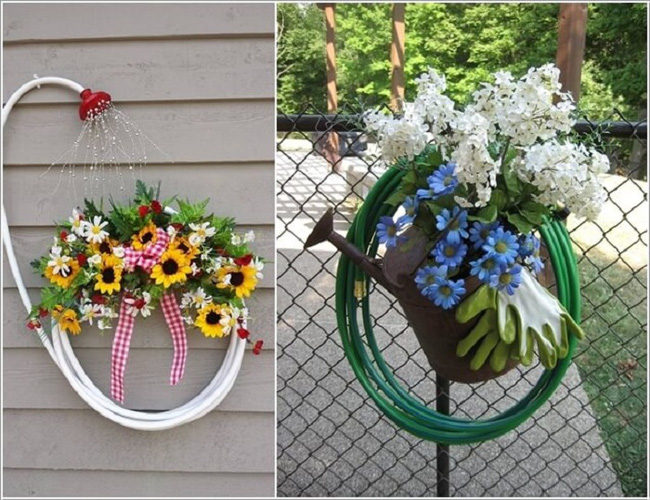 10. Cute animals
A garden home not only flowers, but also birds, insects and other small animals. You can also create lovely animals with your skill. These lovely wooden sparrows are handmade products that you can make at home without spending a lot of money. Use paint to paint them, then fix them on metal rods or hardwood sticks to make them feel like they are flying in the joyful garden.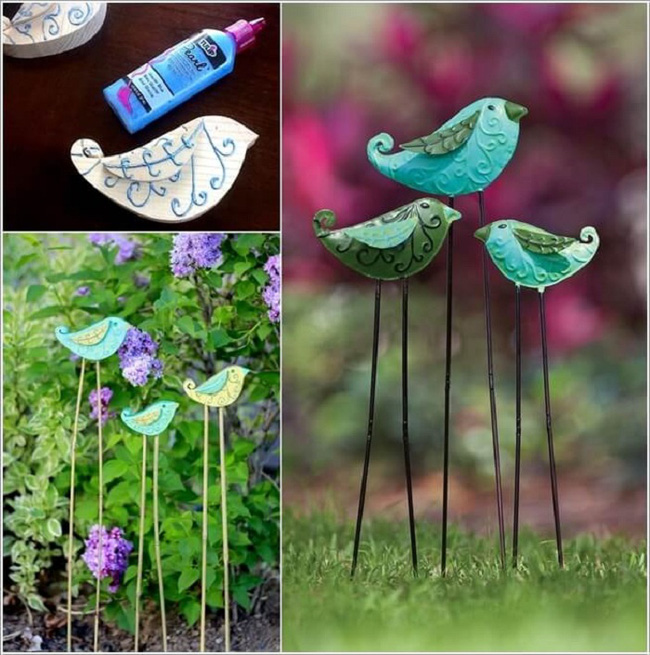 Let's start right now to make 10 simple ideas easy to do above to change the look of your garden more lovely lovely to welcome the summer sunshine!
(Theo Design)
Gửi yêu cầu cho NDSA