Creating an outdoor dining corner where beautiful garden is the dream of many people especially during this hot weather.
Spending time with family is much warmer by candlelight in the romantic setting.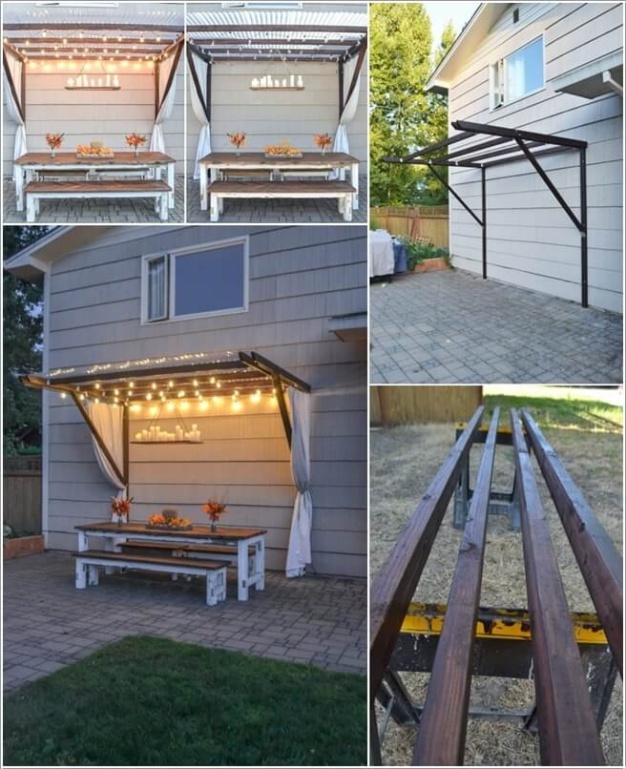 1. You can create a dining corner in a beautiful garden with LED lights wrapped around the frame attached to the wall like this. Candle frame can be arranged to add shimmer to the corner garden. A rustic wooden dining table is a must for this design.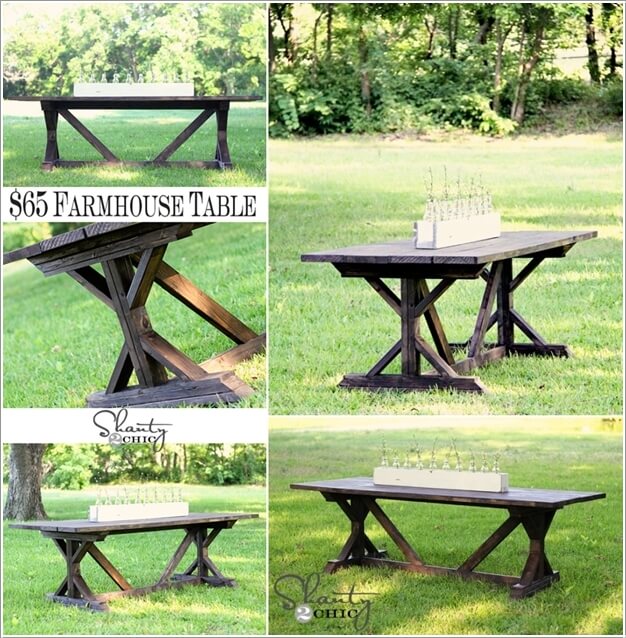 2. Press the wooden table outside the garden more vividly by placing the glass jars in the long wooden tray. In this way, you can variation the corner of dinner but simple homemade cozy garden.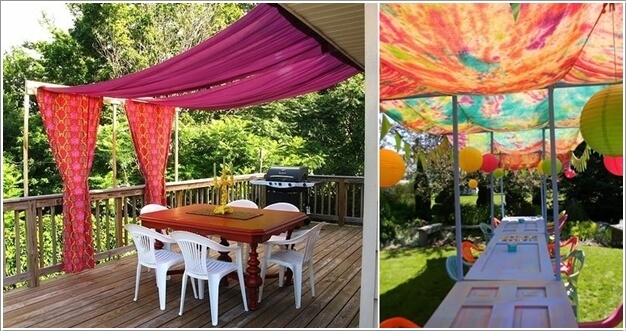 3. For more colorful, lively décor, you can cover this multi-colored fabric to cover the rain and sunshine of the dining area in the garden.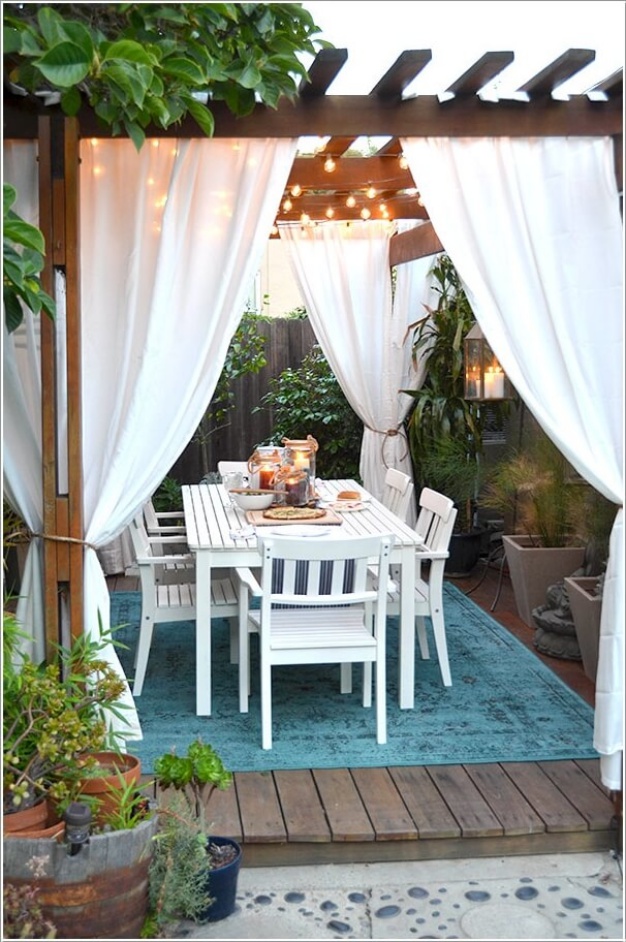 4. With a wooden truss frame available outside the garden, it is easy to turn the corner of a romantic dinner corner with white curtain hanging in four corners and white dining table set in the center. .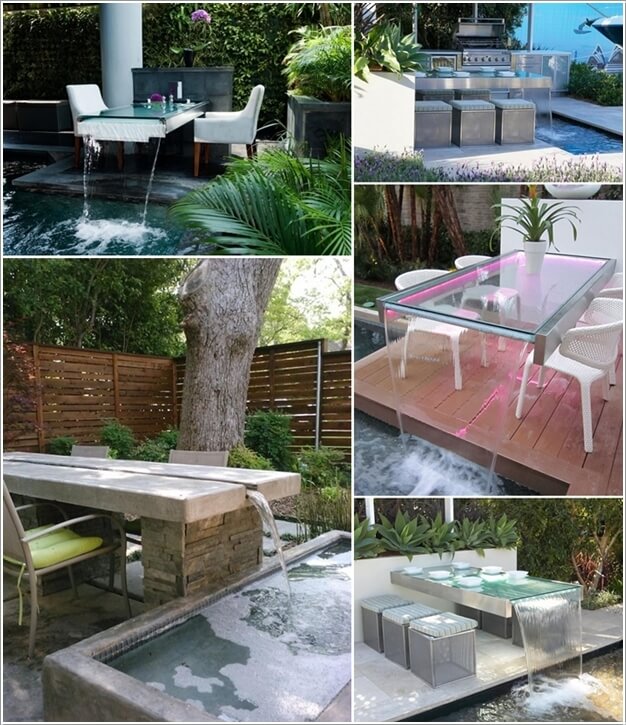 5. Dinner table combination is designed for outdoor dining space. These models combined with the lake has both contributed to the relaxation and feel close to nature for the dinner space of the family.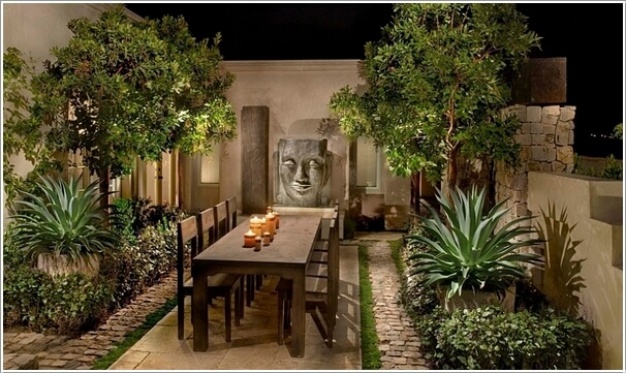 6. A corner of the garden courtyard in accordance with Asian style standards with wooden dining table, Buddha statues and rough floor tiles.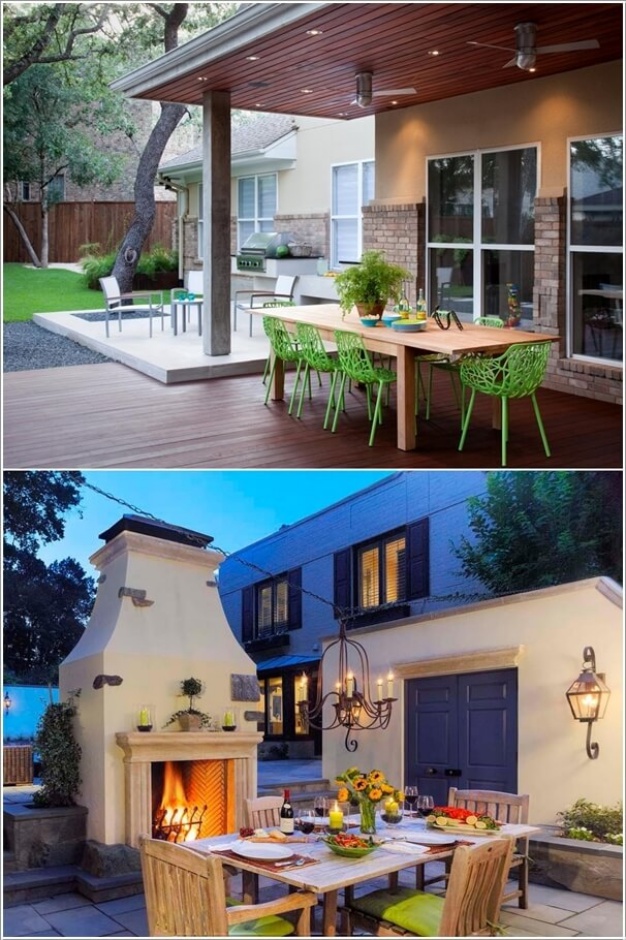 7. Paint the dining room with more vivid colors such as green, which is a variation on the corner of the new outdoor dinner.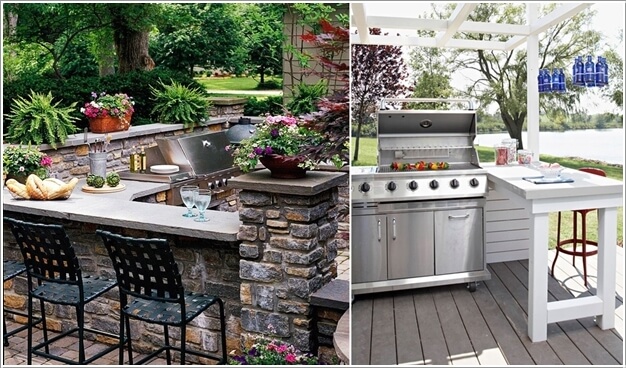 8. Or, you can also integrate an outdoor dining corner with a kitchen for cooking in the garden.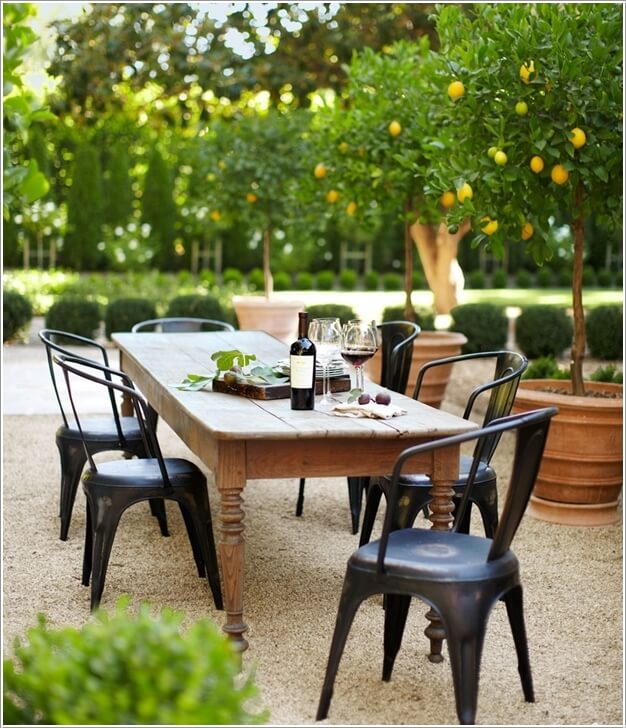 9. Set the dinner corner outside has the advantage that you completely decorate this corner with pots of bonsai style enough. Do not forget to bring this wooden table outside to create perfect harmony.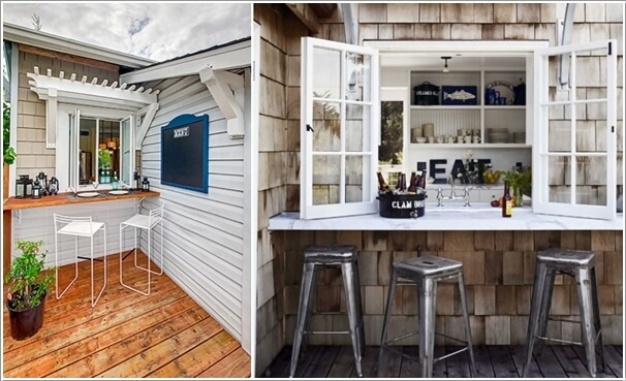 10. Outside the kitchen window, you can design a romantic dinner corner with a high chair, and add a wood-paneled surface to match the outdoor ambience. Combining the kitchen space inside and the outside dining corner like this is a great suggestion for you to consider if you know how to decorate your garden.
(According to Amazinginteriordesign)
Gửi yêu cầu cho NDSA