In the space outside the altar, the altar, the arrangement of the altar should pay attention to the size of the altar , height of the altar under the hole to have the best worship space.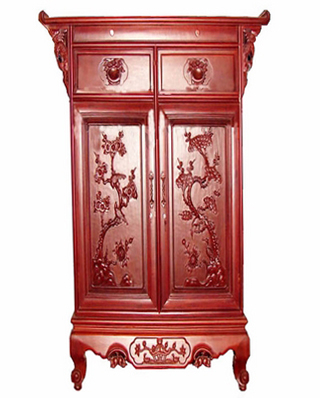 First, we need to determine the height of the altar: The height of the altar is calculated from the ground (or floor) to the top of the altar (remember the top or the altar rather than the altar, not the bottom or the bottom of the altar where)
Use the hole size to measure the size of the beautiful (usually the size is red on the ruler): Dai Cat, Tai Vuong, Tien Bao, Quy Tu, Phu Quy, Nghi Phuc …
See also : Ruler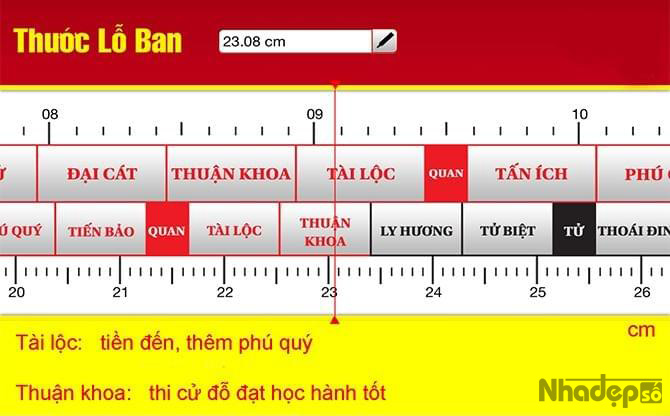 * Size of the altar, church closet : Size depends on the needs and the actual space, if the space is large, the altar is larger, and space for small rooms is smaller altar. Usually the size of a cabinet is as follows.
+ Length: 1.53m (happy)
+ Width (deep): 0.68m (you)
+ Height: 1.72m (sandy)
Refer to the altar size in the following table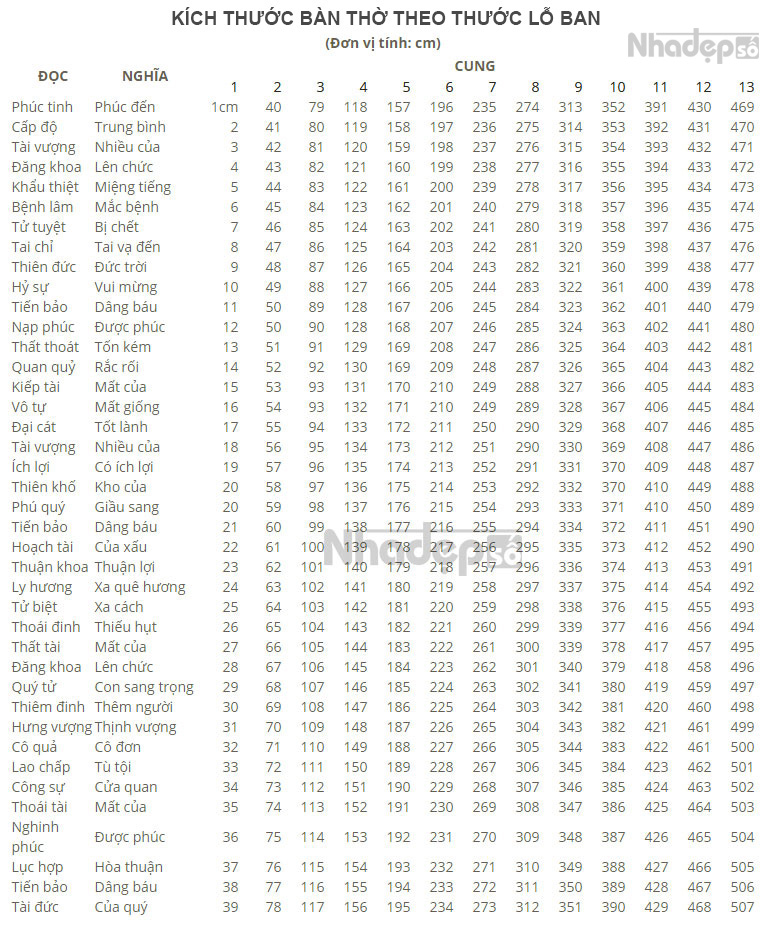 There are two types of altars commonly used today:  wall altars  and  churches.
When the owner has identified the altar used in the worship of the ancestors or the Buddha, then begin to use the hole to determine the size of the altar. Depending on the type of wall altar or the altar, as well as the narrow width of the altar, the size of the altar will have different figures in terms of height, width and depth. And usually the size of the altar is determined by the hole you will always be sure to fall into the beautiful bow as Dai Cat, Tai Vuong, Tien Bao, Quy Tu, Phu Quy, Nghi Phuc … that is exactly the Expectations that the homeowner prayed to the spiritual world to protect the health and financial resources for the whole family always have many advantages in work, peace in life.
See more:
Choosing the size of the church cabinets by the hole
Select the size of the wall altar by the hole board
Worshiping ancestors, the Buddha has long become a traditional culture deeply ingrained in the subconscious of the Vietnamese people. In every modern or traditional family there is no shortage of space dedicated to the altar.
Worship space should be decorated solemnly, majestic and clean to show respect for the descendants of ancestors and grandchildren but also to consider the material, style, texture of the table worship in the church room for the most comfortable.
In addition to materials, designs, motifs, choosing  the size of the altar in  accordance with feng shui is a matter to keep in mind to help the family is always lucky, favorable and peaceful. Examining the size of the standard altar is an important work necessary to ensure the size, orientation of the altar feng shui with living space as well as contribute to prosperity and fortune for the landlord.
Online Punch Size: Here
Gửi yêu cầu cho NDSA