When living in a small space that makes you worry is how to make the house is always neat and tidy to give a wider feel. The things you need here are items that can store furniture. That is why you need to refer to this article to find the optimal solution. Use pallet bars at less cost and create inventive store items.
The rustic, rustic pallet is exactly the perfect material for you to transform it into an accessory for your family's living space. Items made from pallets are not fussy style furniture or design. They can be placed in living rooms, bedrooms, bathrooms or kitchens to increase the storage space for your family or to assist in the fabrication of comfortable chairs, beds or sofas.
You can hardly ignore the pallet created to the space storage super beautiful for home ecstasy. It does not cost too much but you can decorate living space more impressive, unique only with the storage items are made from pallets.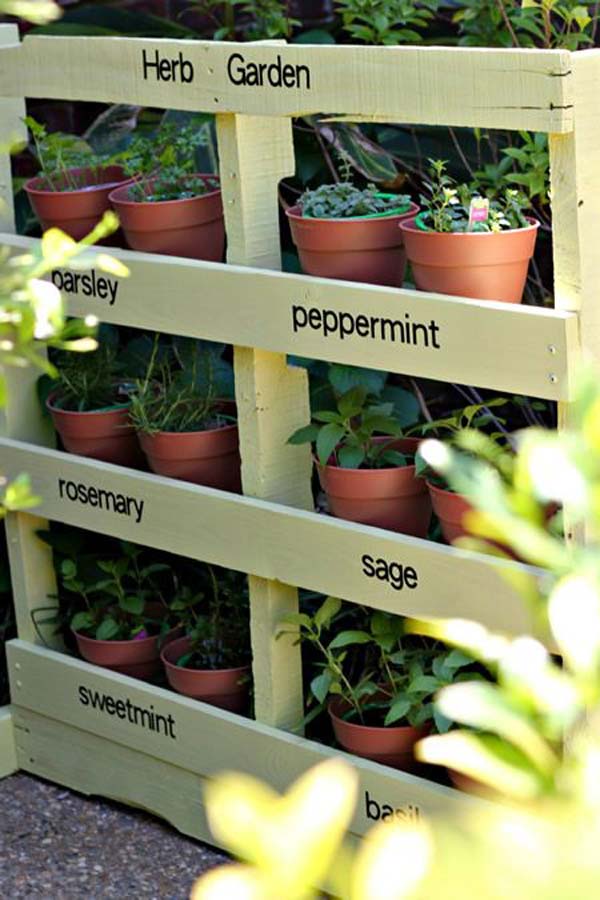 1. Only from the pallets you can create a small house for pots in your garden. With this house, you can just arrange pots neatly, neatly created poetry points for the garden.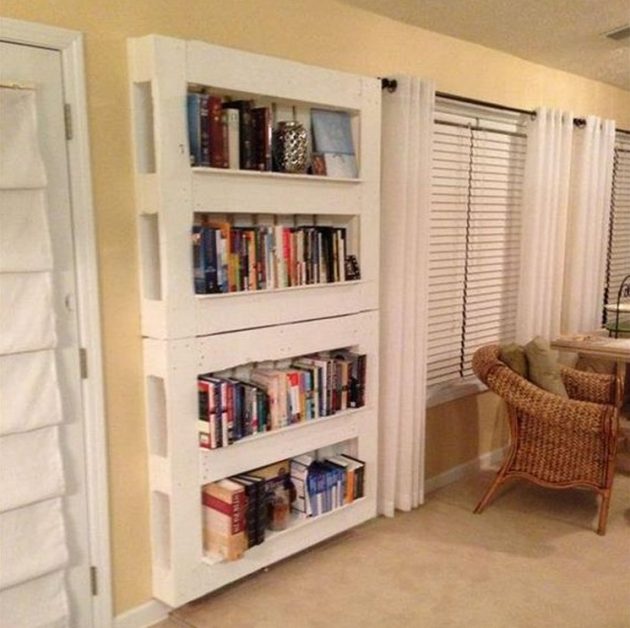 2. Bookshelves from pallet bars are a great idea that you can refer to in order to transform the space of specialty books from this cheap material. You can paint your favorite color on the shelves and place it somewhere in the living room to make the room more lively.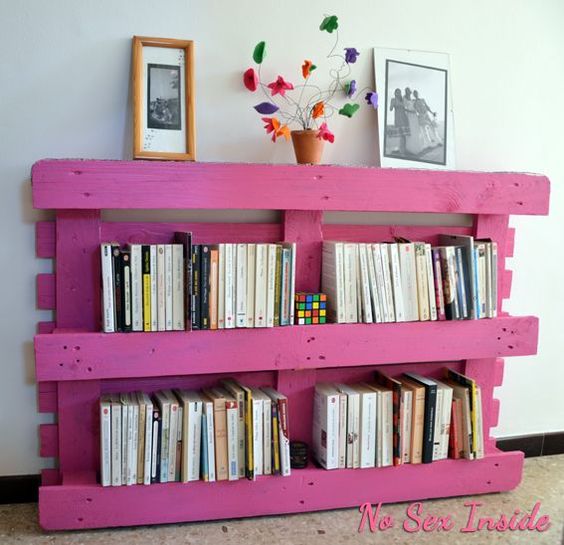 Also a bookcase from pallets but smaller in size but darker in color than the design above. Choose pink for bookshelves that bring freshness to the space and impress the eyes. You can put flower vases, photo frames on the top floor of this bookshelf for more beautiful.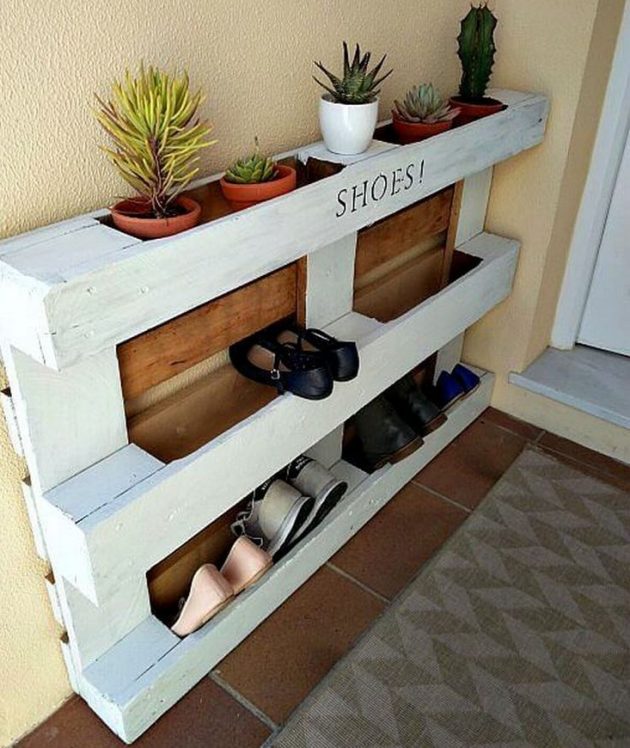 4. Nice shoe cabinet is also not a bad idea. The pallet that makes up the shoe cabinet for your family of storage space is both neat and neatly dressed. You can also use the top floor for small pots.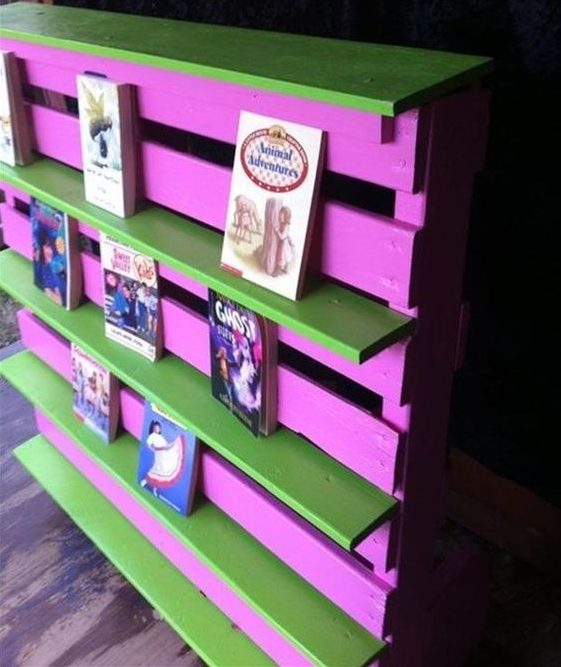 5. Bookcase from simple but impressive pallets by combining two contrasting colors: green and pink. You can apply this idea in designing, decorating bookshelves for girls. Putting up some favorite comics in this type of display is so great for a storage space.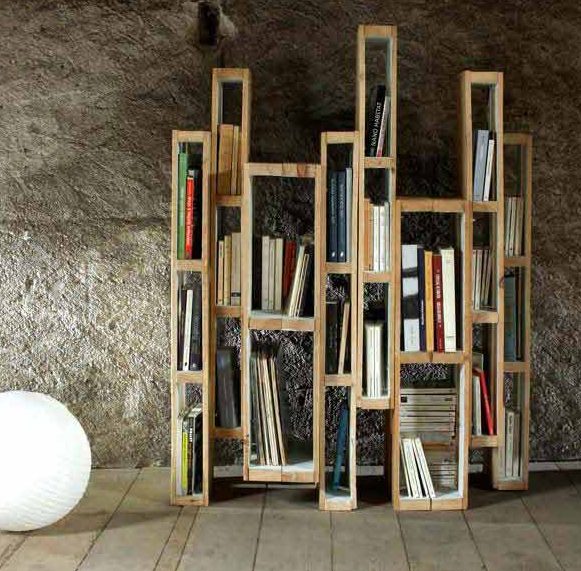 6. If you are a lover of the break, why not consider the idea of ​​bookshelves made from the pallet stacked horizontal, decorate the interlaced unique, novel as design this?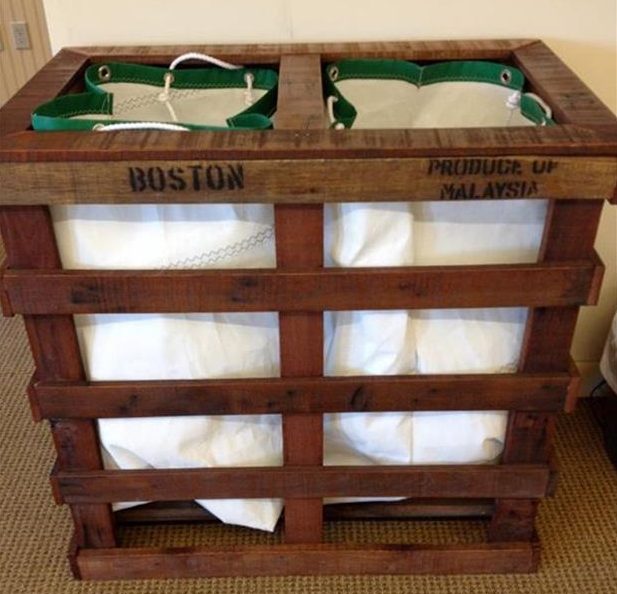 7. For items you do not use regularly, you can store them in items made from pallets like this.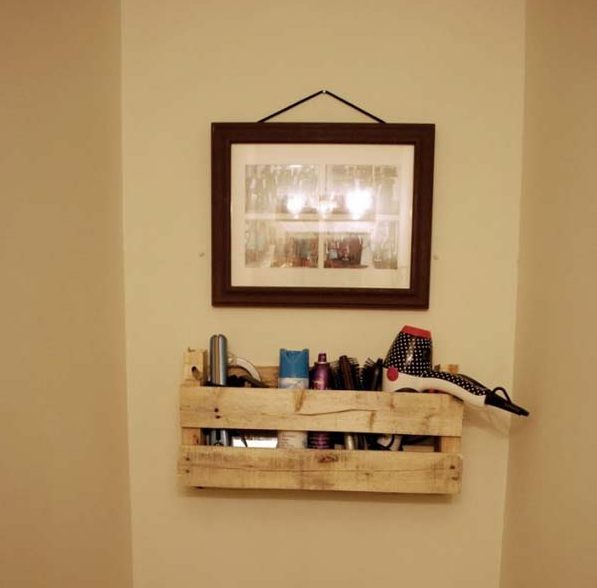 8. A small wall-mounted pallet for storing items that are frequently used by the whole family is simple enough to be practical.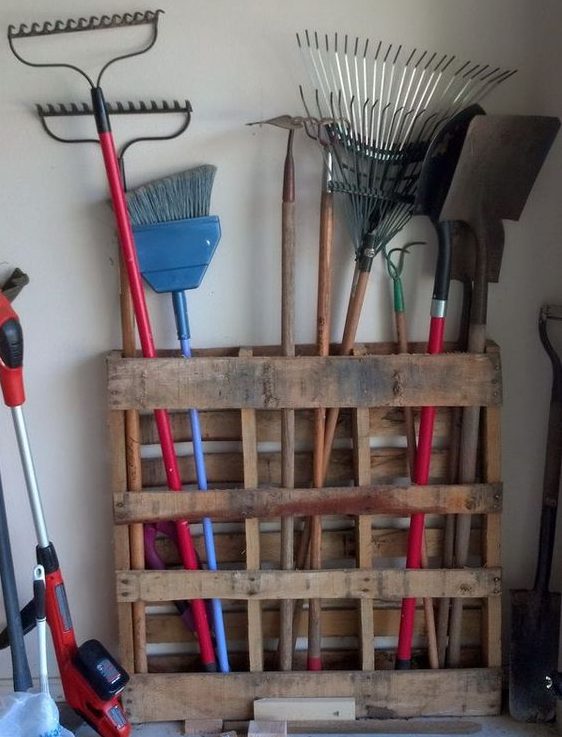 9. Do not miss the storage space of gardening tools, cleaning the house, … from the pallet for your living space is much more neat.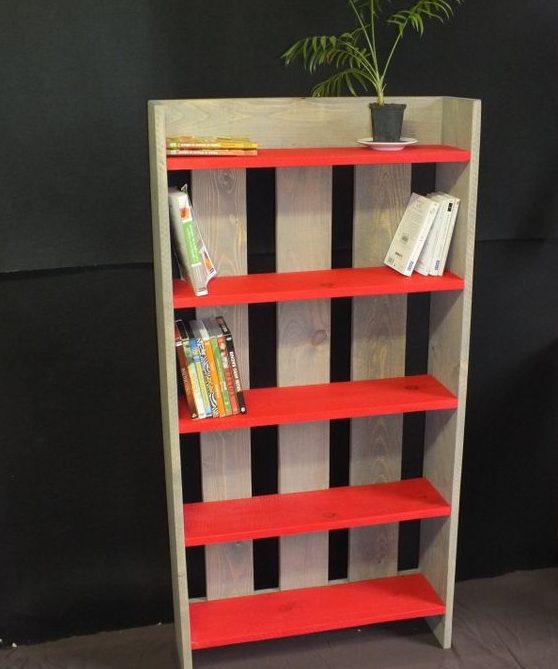 10. You can also paint the palette inside this prominent orange bookshelf while retaining the rustic palette of the outside palettes to create the perfect spot for your family living space. .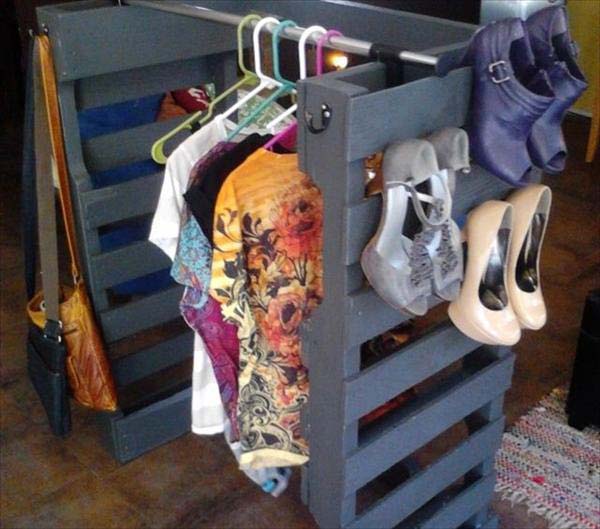 11. The pallet helps in forming the ideal hanging place for clothes and shoes.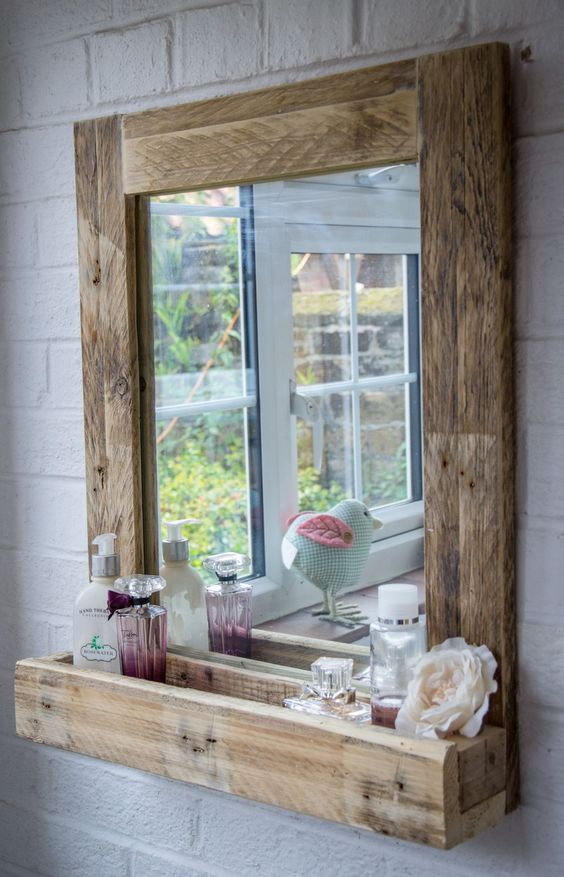 12. What is the mirror frame made of the pallet that holds the container of favorite perfume?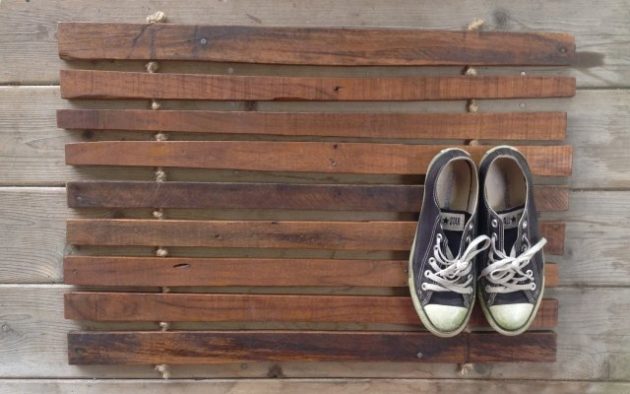 13. Just stick a few pallets together and you have the right place to store your own clean shoes.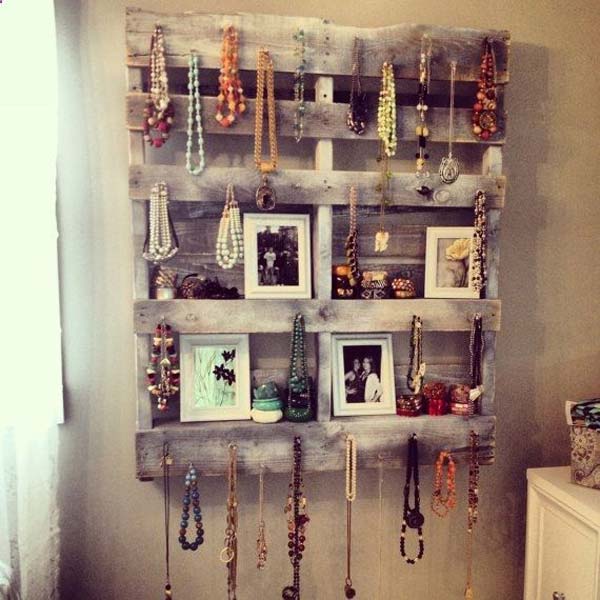 14. Frames, jewelry can also be hung on top of a pallet made from rustic pallets.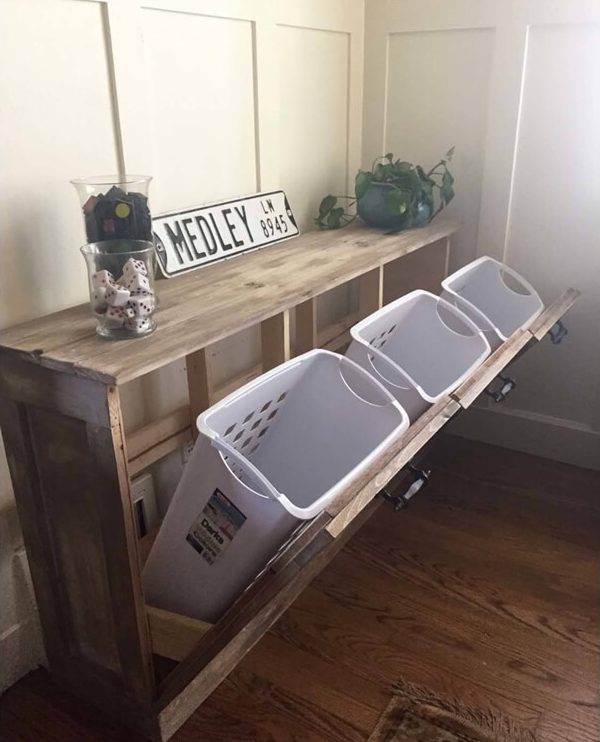 15. Or you can use the pallet as the fulcrum for this handy trash.
(Theo Archi)
See more sample: Beautiful house
Gửi yêu cầu cho NDSA